2020-2021 Fees
---
2020-2021 Registration Fees Schedule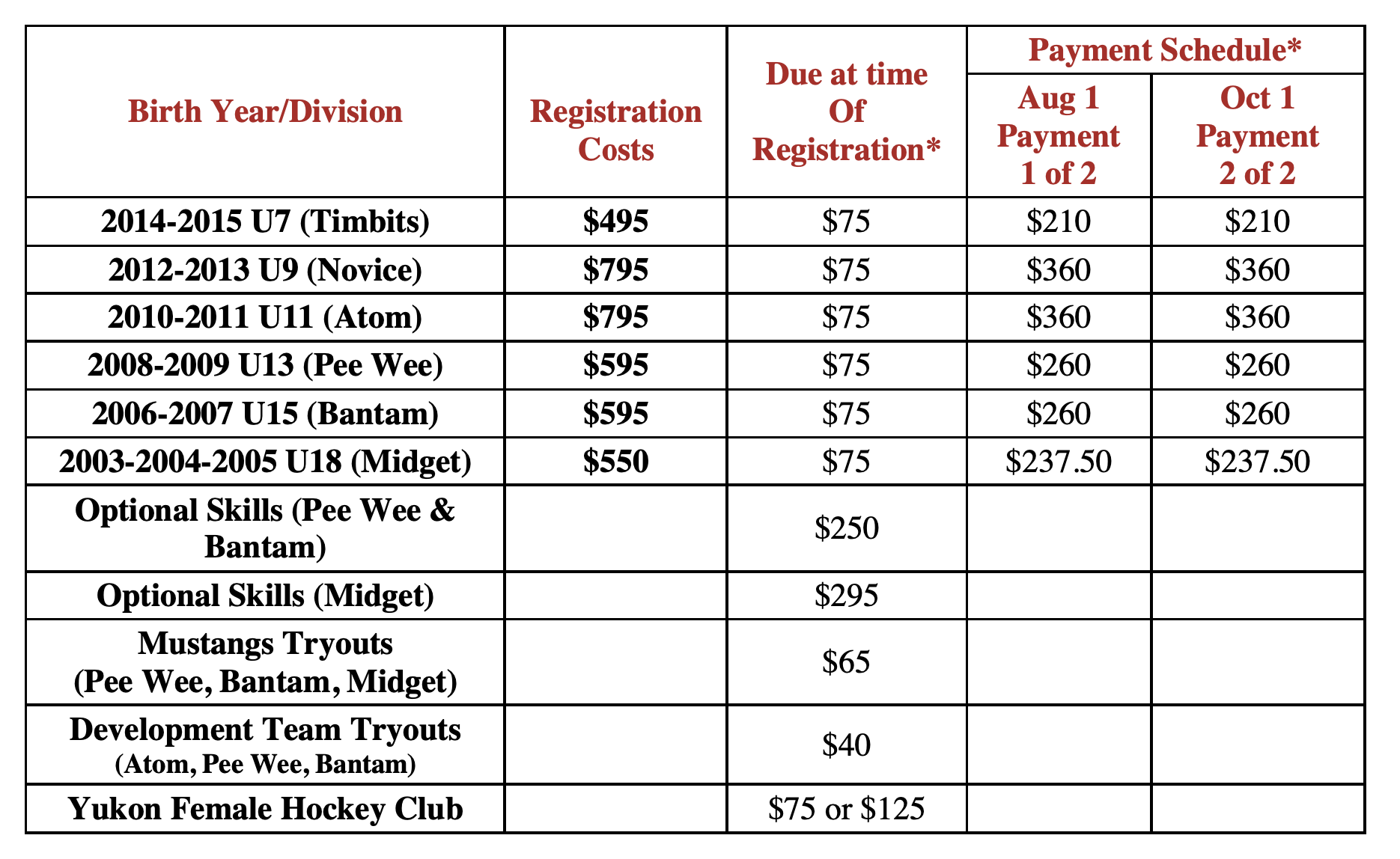 We are pleased to announce that registration for the 2020-2021 hockey season will open on Wednesday June 24th at noon for new and returning members. All returning members will have until August 17th to register without additional fees. After August 17th -returning player's registrations will be charged an additional $100 and have the potential of being placed on a wait list. Please register before the August 17th deadline so we can plan accordingly.
We have set up registration so you will only pay a $75-dollar deposit per athlete to secure your player's spot plus the price of any additional tryouts or skills fees. The remaining two payments will automatically be taken on Aug 1 and Oct 1. Please note, we are doing as much pre-planning as possible and wait lists might become a possibility-those who register before the August 17th deadline will be given preference.
WMHA is working hard to ensure we are able to make the best of the season ahead. We are currently in Phase II of BC Hockey Return to Play programming for more info on BC Hockey Return to play please CLICK HERE
**Initial payment refunds will be an option in the event of a full season cancellation.