News Flash!!
---
---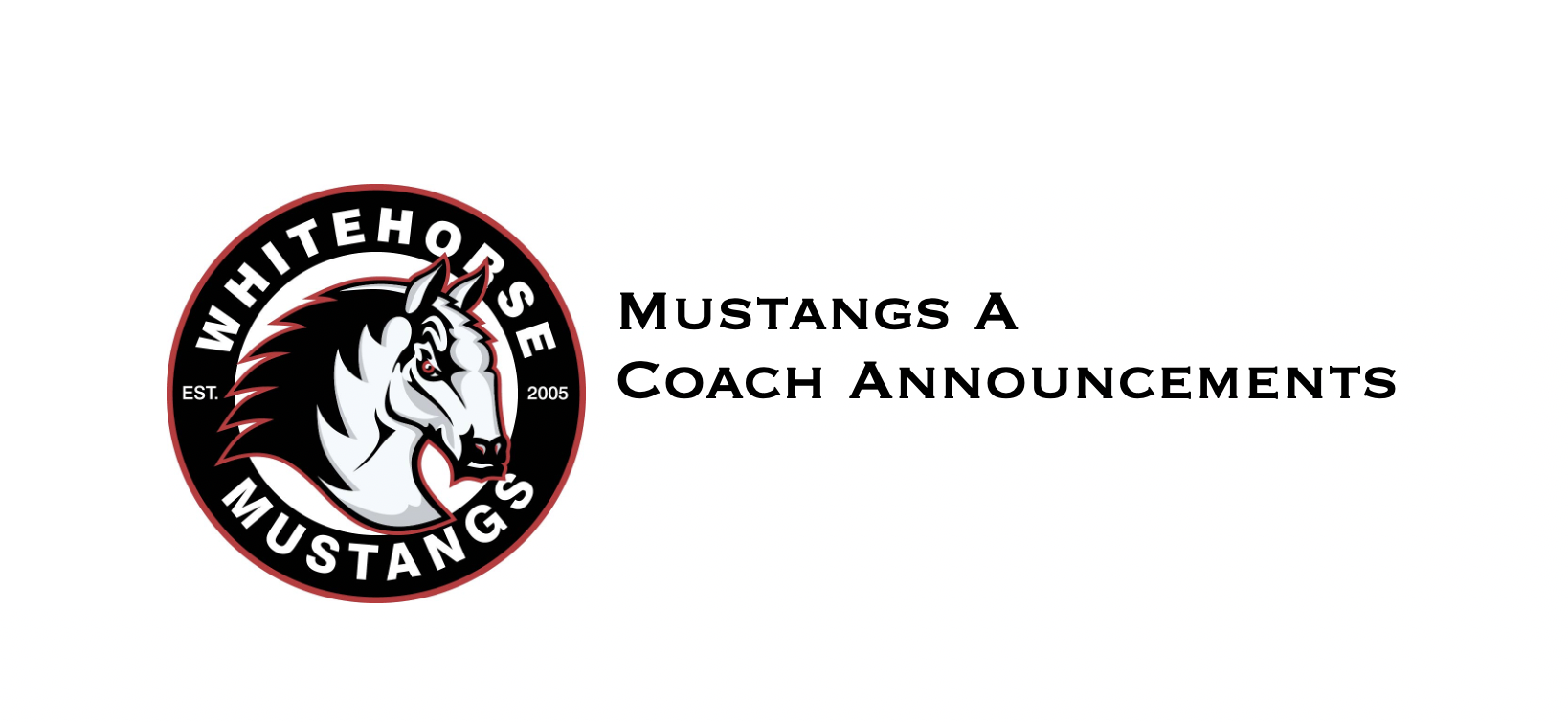 ---
Whitehorse Minor Hockey is excited to announce the appointment of our U11 Jr Mustangs and U15, U13 and U18 Mustangs A Head Coaches
U11 Jr. Mustangs
Shawn Whellan
Coach Shawn W. has spent his whole life playing hockey and still plays hockey in the Men's Rec A Division. When Shawn was in minor hockey, his dad was a head coach, his brother was an assistant coach and his mom was a team manager so hockey really is engrained in him and his family. Shawn spent most of his younger years playing hockey and looks forward to giving back to the sport that has treated him so well.
U13 Mustangs A
Shawn Fummerton
Coach Shawn F. and his family are spending their second season as part of Whitehorse Minor Hockey. Shawn has playing experience in Jr. A and Jr. B as well as experience playing for the AAA Thunder Kings in his home province of Ontario. Shawn is a goaltender and looks forward to working with both the tendys and the players on the U13 Mustangs A.
U15 Mustangs A
Ken Anderson
Coach Ken grew up playing minor hockey in Whitehorse and played a year of Jr. A and a year of Jr. B before starting his coaching career in the early 1990s. He enjoys teaching and helping athletes become better hockey players and respectful, confident people.
U18 Mustangs A
Michael Tuton
Coach Michael was born and raised in Whitehorse and is very familiar with the hockey scene in the Yukon. He has dedicated his winters to developing young hockey players and preparing them for future hockey experiences. When he is not at the rink you will find him coaching youth softball and developing a golf program for local Indigenous youth.