2020-2021 Season Update and Important Information
---
---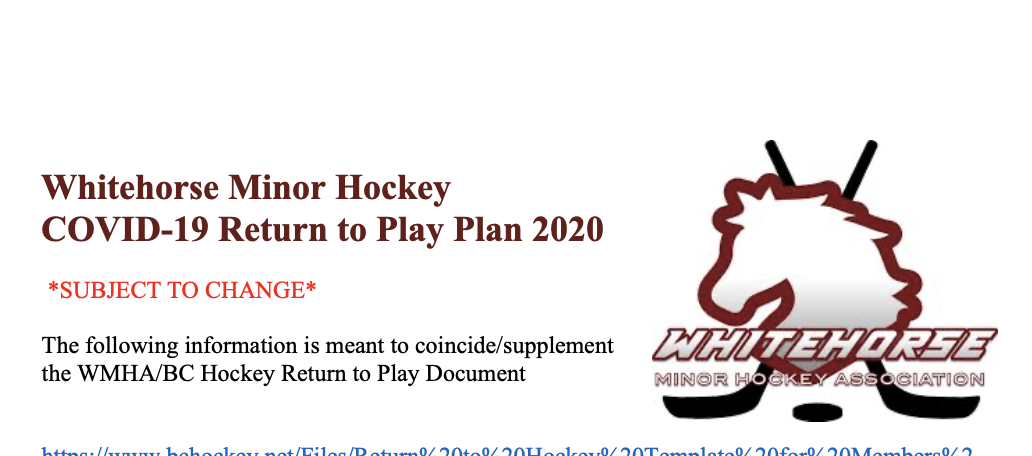 ---
Hello Hockey Fans
Please see below for some important information with regard to the 2020-2021 Season.
WMHA has created a return to play document and it is essential for all parents and guardians to review it.
CLICK HERE TO REVIEW THE WMHA RETURN TO PLAY DOCUMENT
WMHA has extended the registration deadline to August 17, 2020
After August 17th there will be a $100 late registration fee per player.
Our season is scheduled to begin after the Labour Day Long Weekend with modifications as required by Hockey Canada/BC Hockey and the local health authorities.
We are working daily to keep up with the evolving restrictions and protocols and adjusting to the latest phases of both BC Hockey and Yukon Health.
We were all so happy to hear Dr. Hanley say yesturday, "Hockey will happen this winter…" and we ask for your patience and understanding as the WMHA Board and Executive iron out the details!