Atom Dev wins Pacific Rim Invitational Tournament in Powell River
---
---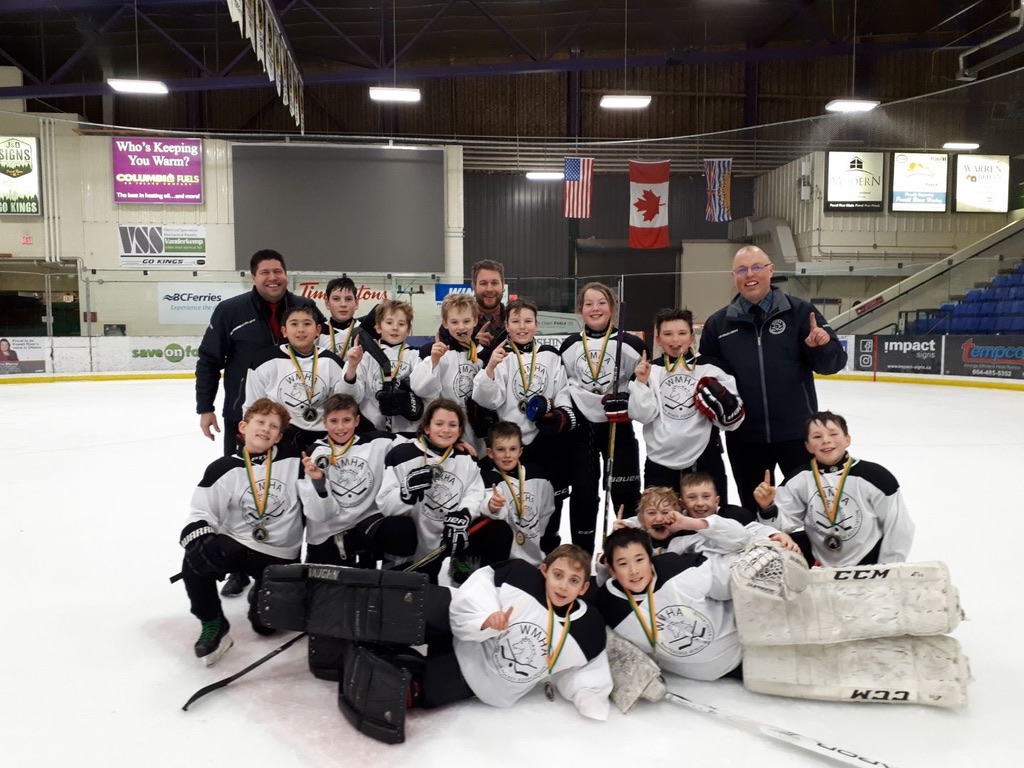 ---
ADP experienced three round robin wins over the host team Powell River Kings on
Friday
afternoon and then Oceanside Generals and then Alberni Bulldogs on
Saturday
. For the bulldogs it was their first loss of the season in tournament play after winning three tournaments and being 12-0 until their loss to the Whitehorse Atom Dev team.
This put the Whitehorse into the semi finals as the top seed after the round robin to play Oceanside again whom they had beat in round robin in a close 4-1 game which was much closer than the score of 4-1.
In the semi finals WMHA came out flying and the first two periods were close until they wore down Oceanside to win 7-0 and earn a berth in the 515pm
Sunday
final. This would be the 5th game in about 52 hours and the Alberni Bulldogs beat Powell River to get a chance to avenge their first tournament loss of the year.
The final was an intense seasaw battle which saw Whitehorse go up 1-0 on an early powerplay. Then alberni scored three goals in 45 seconds to stun Whitehorse and completely take over the game and momentum. The game then saw lots of back and forth play with chances for both teams but no goals until early in the second when Whitehorse scored two goals in 12 seconds to tie the game.
Whitehorse scored two goals in 12 seconds with about three minutes left in the second period to to tie the game at 3 going into the third.
About 8 minutes into the third Alberni scored again to make it 4-3 and Whitehorse answered back about 4 minutes later to tie it at 4 with 7 minutes left in the game. The teams traded chances with outstanding goaltending at both ends especially in the last minute where Whitehorse had three good chances to win the game on a Poweplay in the last minute of the game. but after 3 periods the score stayed 4-4.
A 3 on 3 overtime period would begin 4-3 as the late period PP continued.
Whitehorse scores the game winner and tournament winner on the PP 43 seconds into overtime and take the Gold medal in dramatic fashion.
The team allowed only 10 goals in 5 tournament games for an avg of 2 goals per game an impressive feat at the atom level.
A Tournament all star team line was chosen by the tournament committee and was announced after the gold medal game and three of the six players named were Whitehorse players giving them a clean sweep of defensive positions.
Goalie Harrison Dolding
Defence Ollie Halowaty
Defence Nathan Neunherz
2 of the three remaining and forward position all stars were Alberni players and one player from Powell River.