Our "New Normal" at the Rink
---
---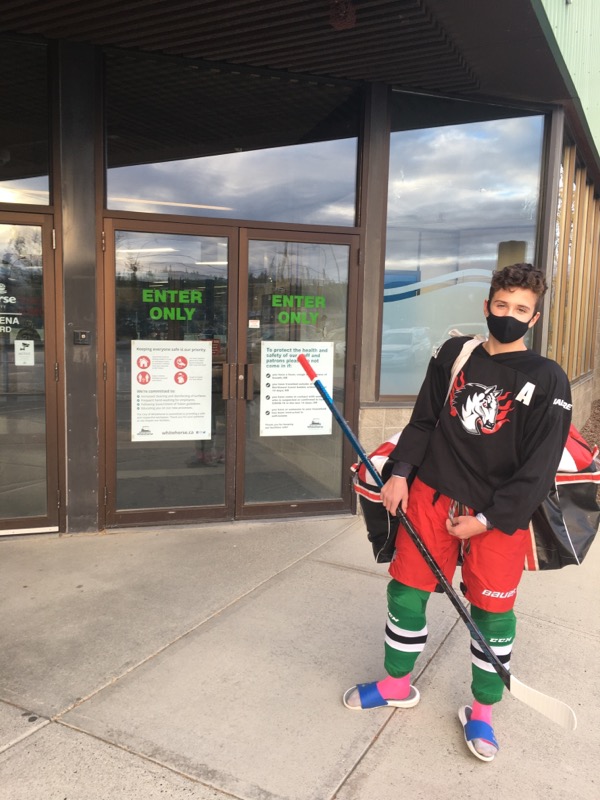 ---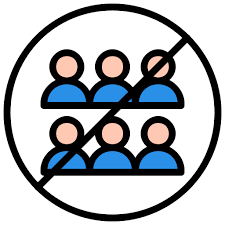 The City of Whitehorse would like to remind us all that NO CONGREGATING is permitted in the facilities. You are required when possible and age permitting to drop your player off, and pick them up from the rink. This is not the time to spectate during practices, visit with other parents or stand around the concourse - we have been warned extensively about this and do not want to lose our rink privileges! While in the rink ONE PARENT OR GUARDIAN per player is permitted.
Players are still expected arrive at the rink dressed and ready to go on the ice! Bring your skates in a bag and be ready to put those on in the dressing room when the outdoors and floors become wet and too slippery. We do NOT want anyone slipping around the floors in their skate guards!!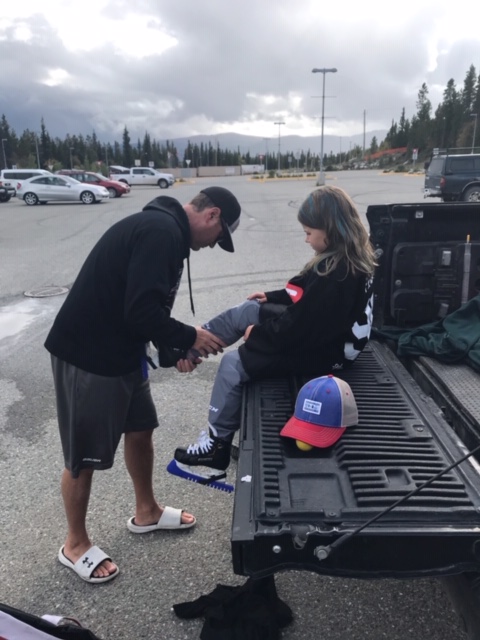 At the CGC and TAKHINI there are dedicated Entrances and Exits which are well marked- we want players entering the rinks MASKED and ready to go into the dressing room, which will be used to put skates on, tie skates and head to the ice surface.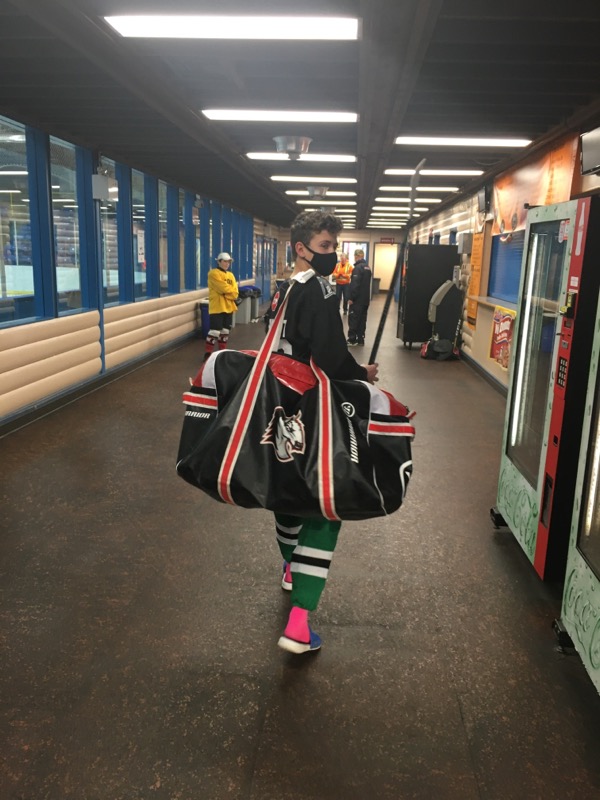 MASKS ARE REQUIRED - please ensure your player enters the facility masked, and continues wearing their mask until it is time to enter the ice area. After their ice time, masks will go back on, players will leave the facility and will meet their guardians on the way out of the facility.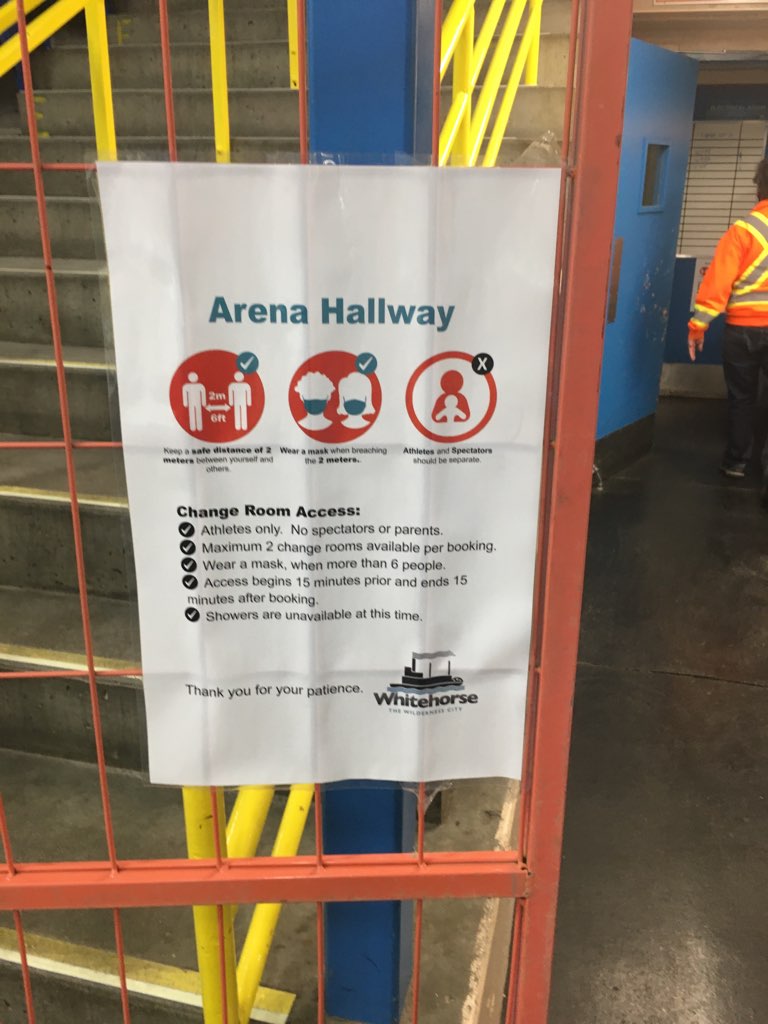 The City of Whitehorse has signage throughout the facilities, helping us to know where to go and where not to go