LEARN TO PLAY HOCKEY EVENT for those 5 to 8 years old
---
---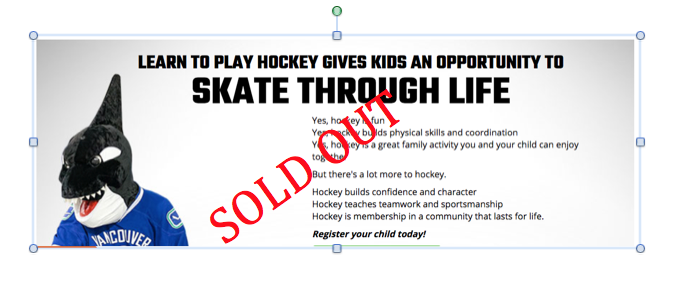 ---
**THIS EVENT IS NOW SOLD OUT**
New to hockey? Never played before? Need equipment? 5 to 8 years old? Want to give it a try??
When: Saturday, May 4, 2019 - 3-4pm (participants should arrive at 2:30 to get dressed)
Where: Canada Games Centre
Up to 30 kids, that have never played hockey before, will be equipped with full head-to-toe equipment including skates, stick and helmet. They will take to the ice for the first time with Canucks alumni, their mascot Finn, BC Hockey staff and local coaches/players to give hockey a shot. The "experienced" on-ice helpers will help the kids find their balance, show them how to hold the stick, etc. Following the on-ice session, there will be a Hot Stove Panel with the Canucks alumni and opportunity for pictures and autographs.
Participants will register through TeamSnap - The cost for the event is $40 per player, which includes the equipment that they get to keep!!
Registration is on a first-come, first-serve basis.
More info on the program: https://learntoplay.nhl.com/canucks